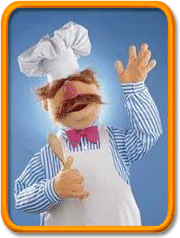 I'm cracking up.
Khaleej Times Online, 23.12.05
An official in the Dubai Police Human Rights Care Department said, "as per UAE laws and our religion and culture, homosexuality and pornography are not allowed in the country. Homosexuals are not allowed to gather in public places."

He said that the department did not receive any complaint so far against homosexuals. "This phenomenon is common to all societies.

In the past, there were a few such people in the UAE, who used to work as cooks

. But they respected the feelings of others. However, now with the growing tolerance of this practice globally, homosexuals think they have a right to announce their sexual orientation and form communities," he added.