Last week was an action-packed one with Barcelona playing Estudiantes de la Plata of Argentina at the Sheikh Zayed Sports City Stadium in Abu Dhabi at the UAE 2009 FIFA Club World Cup.
While pictures of the players are all over the news, here are images of what it felt like to be among the fans and watch the game live...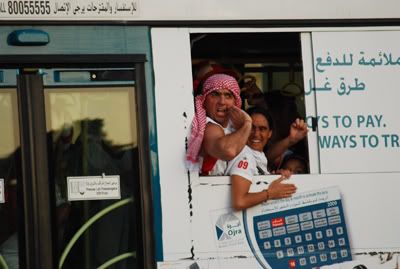 Fans arrive all geared up for action in an Abu Dhabi public bus
Isn't that the sweetest fan - loyal RCA supporter!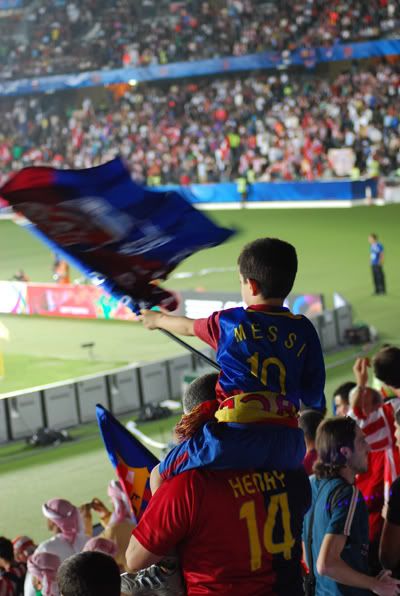 The best seat in the house - view from the top
The one face that I will remember from my visit to the
Abu Dhabi 2009 FIFA Club World Cup
.
You are more than welcome to see more amazing fan pictures on my
copywriter
blog.