Writers in Dubai met at BurJuman Centre recently at the first Read Meet of the Dubai Chapter of Caferati - a writers network with over 1,500 members worldwide.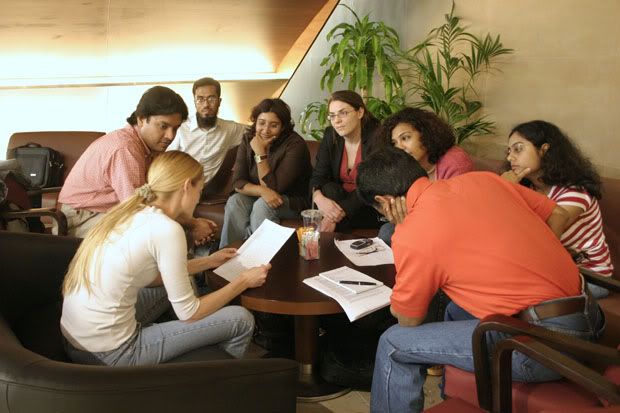 We had coffee and tea, shared our poetry, and short stories, and blog posts. Not your usual Dubai night out. Better, and more stimulating (mentally).
Sharing our writing is just the beginning. In future meets, we shall be discussing writing techniques, challenges of writing for money, getting paid as writers, how to publish and market a book, and all the other fancy stuff writers talk about.
Come have a look at the event's pictures and a detailed account of the writers' literary adventures on the
chapter coordinator's blog
.
Want to join us? Mail the Chapter Coordinator on
farrukh_copywriter@yahoo.com
or call
050-7151722
to be a part of the Caferati Dubai writing community.
Entry is open to everyone passionate about writing, beginners as well as pros. And coffee addicts.
Also, why not work up your writing appetite by visiting the
Caferati website
and
Caferati's active messageboard.
?
It's time to jump right over the writer's block!