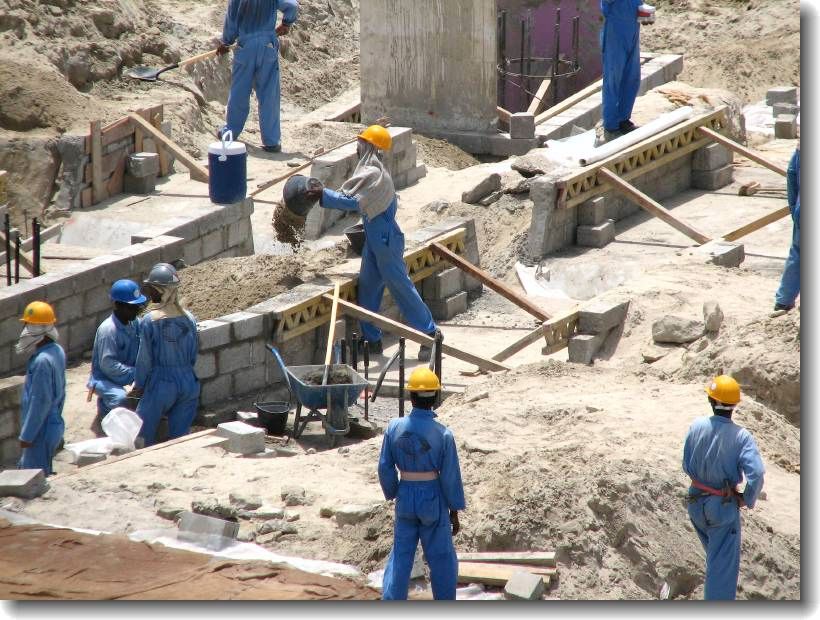 I am of the mind that the situation for laborers in this country is improving. A lot of that is in no small way connected to the amount of media attention the issue has gotten. I think the onus now on those who care is to keep the ball rolling. In our own small way as bloggers I believe we can have some effect.
For example, where do you think the international press and foreign policy experts get their information from? No doubt a lot of it is picked up off the web. But it is doubtful that any laborers are themselves posting views or accounts of their struggles online. So this is where we come in.
As bloggers we CAN make a difference. Perhaps we could visit their camps or worksites, interveiw some of them and share their accounts online. In fact not only on this topic, but on any other we care about, we can play a more active role by blogging and perhaps engaging in a bit of amateur journalism.
As part of my contribution toward supporting the struggle of the laborers, I add
Laborers 1
, a synopsis of the problem and thoughts on what the GOVERNMENT can do.